Dear fans, friends and followers:
Northern Oak has been an incredible experience, having toured across the UK and created music that has gone beyond borders, delighting ears as far as Australia and Japan. None of this could have happened without your help, for which we are eternally grateful.
2016 will mark the 10 year anniversary of the band, but it is the last 5 years with the current members which have been the defining line up for the band, and we feel that the different musical backgrounds of the current members has been one of our key strengths. Sadly it has come to a stage where not all members are able to continue, and so we have taken the decision to disband in 2016.
We will be performing a farewell tour across February and March to celebrate what has been a glorious journey and we hope to see friends, old and new, there one last time.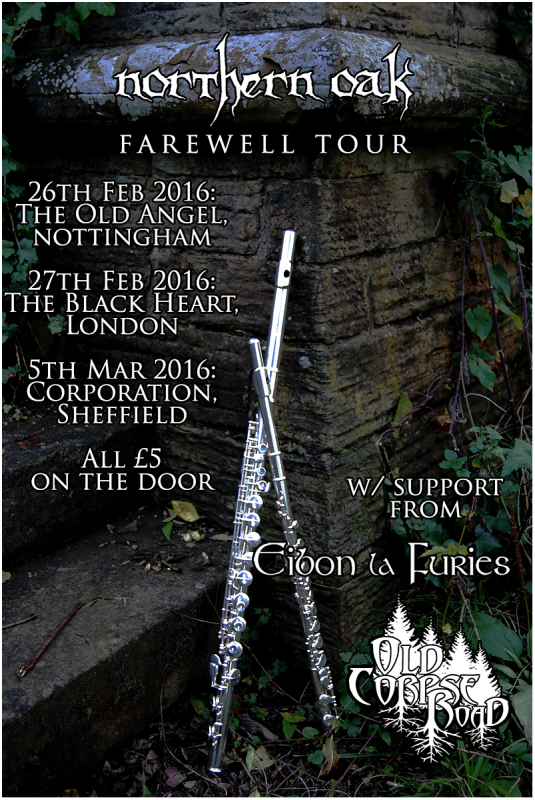 Dates:
Friday 26th February – Old Angel, Nottingham w/ Old Corpse Road + Red Rum + Raptorgeist + Demidog
Saturday 27th February – Black Heart, London w/ Old Corpse Road + Eibon La Furies
Saturday 5th March – Corporation, Sheffield w/ Old Corpse Road + Eibon La Furies
All £5 on the door
Thank you once again for all your support and we hope you enjoy listening to our music for a long time to come.
Cheers,
Northern Oak